My curiosity about how machines understand our world through computer vision technology was the catalyst for this project.

I embarked on a journey where I used my normal, everyday analogue street photos as input for a specially developed application. This app uses the power of YOLOv2 machine learning technology to recognise and identify objects in these images in their most accurate form. It labels the objects it recognises, accompanying them with a percentage of confidence that reflects the reliability of its identification.

This project stimulates discussion about the relationship between human existence and artificial intelligence. By combining computer vision and artificial intelligence with classical practices such as analogue photography, it delves into how machines look at human forms in the world around them.

It prompts us to reflect on the trajectory of our society in the face of the growing influence and presence of artificial intelligence.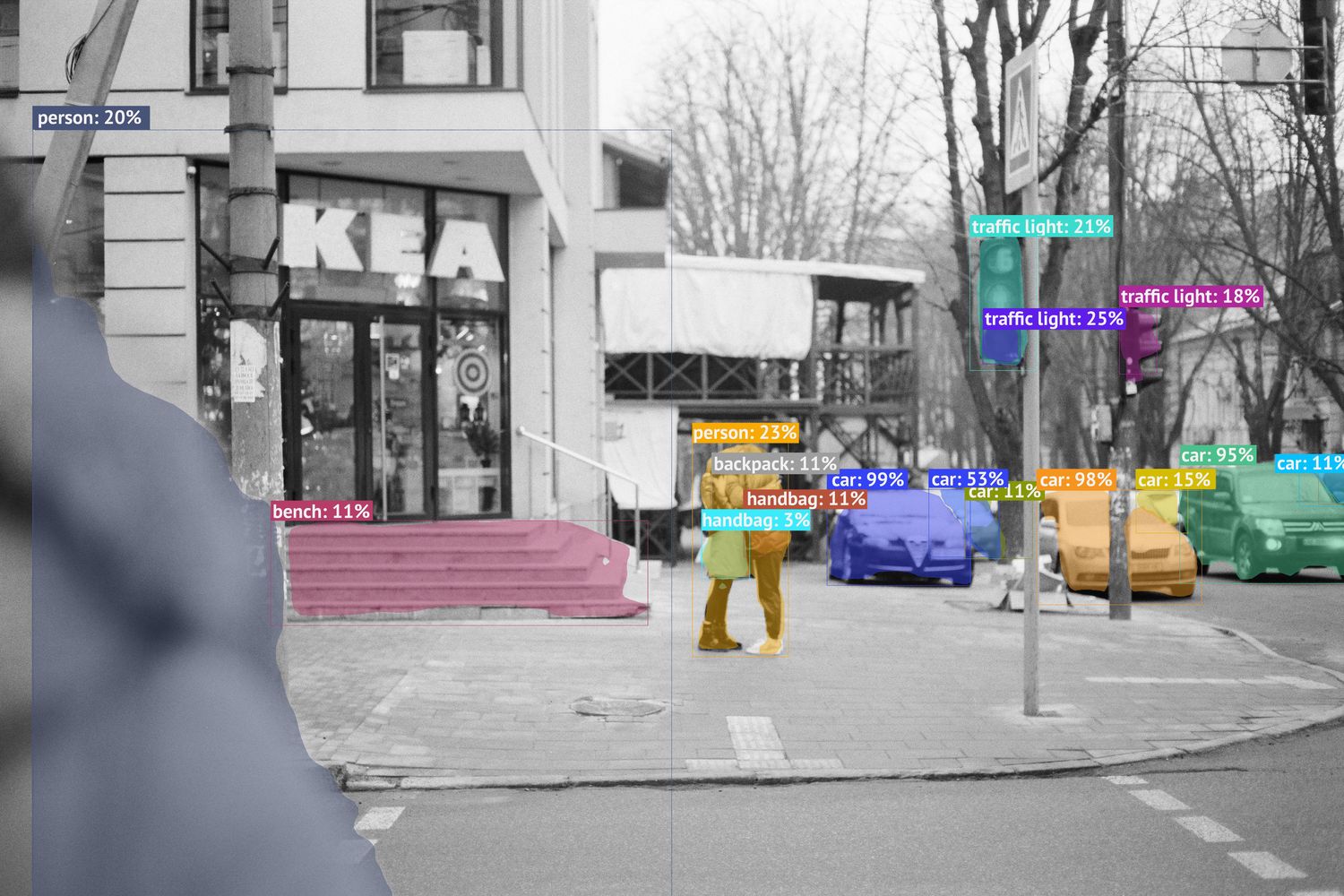 NICK GLADKIY. KYIV, UKRAINE